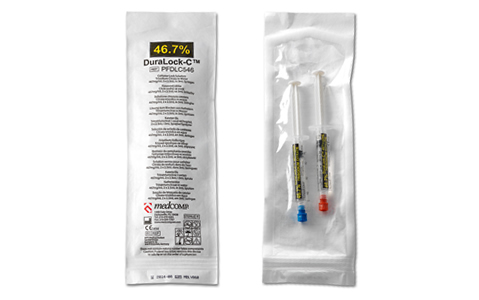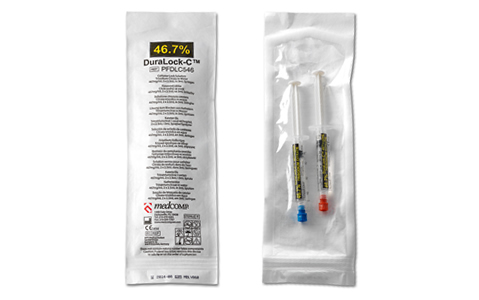 DuraLock-C™
DuraLock-C™ Features
Introducing Duralock-C™ Pre-Filled Syringes, packaged in fully sterile sets. In addition to the already proven benefits of trisodium citrate catheter lock solution, pre-filled syringes increase overall procedural efficiency and remove the risk from inadvertent needle sticks and glass particle injections. Furthermore, while other pre-filled cellophane-wrapped syringes offer a sterile fluid path only, we take ours a step further and fully sterilize the outside of the syringe as well as the fluid path.
Anti Microbial • Anti Cogaulant • Reduces Biofilm
Fully Sterile Tyvek Pouches - Reduces the risk of nosocomial infection. In comparison to glass vials and fluid path only syringe packaging.
Improved Catheter Patency - (30% and 46.7% Concentration) - Fewer catheter withdrawals due to complications.
Reduced Infections - Lower rate of catheter-related bacteremia.
Needleless - Pre-filled syringes and luer lock v1als eliminate the need for cumbersome needle Withdrawal.
Economical (4% Concentration) - Reduces the cost of interdialytic anticoagulation by as much as 85%.
Efficient - Pouched syringes save nursing t1me treating patients coming off dialysis.
---
| | | |
| --- | --- | --- |
| CL120 | DURALOCK-C PRE-FILLED SYRINGE 46.7% | 120/Box |